Home
About us
Znicz Sosnowski is a family company with headquarters in Olecko manufacturing gravelights and refills continuously since 1991. Since then we have focused on high-quality technology and efficient processes, hence we can offer high quality products at favourable prices. Continuous improvement and intensive development of the company have resulted in a leading position among manufacturers in north-eastern Poland. The main recipients of our products are wholesalers and retail chains. We are currently supplying gravelights and refills to over 600 companies in 100 cities and towns, also directly to small shops.
Each year our production plant leaves over 10 million pieces of gravelights and refills sent to our customers in Poland and several European countries. Our company introduces new products every month and thanks to the wide variety of designs, every customer can find the right product in our offer. We take care of continuous development by investing our time and resources in modernizing the machine park and streamlining production processes so that our products can meet the expectations of our customers.
Gravelights
We have on average about 100 models of gravelights on stock differing in design and technical parameters. Since the beginning of our activity, we have implemented over 1000 candle models that have evolved in accordance with current trends and advances in production technology. The key factors determining the high quality of our products are: selection of appropriate materials, aesthetic design, precision of workmanship and safety of use. At the stage of designing new models, we conduct comprehensive tests to external factors and burning time. We also carry out continuous control of production processes so that the final product in the hands of our client is in line with its expectations.
In our work, we focus on an individual approach to the client. Depending on the planned order size, we can offer standard or dedicated products with the ability to adjust technical parameters and design to customer expectations. Our consultants help in choosing the most optimal solutions. We invite you to contact our representatives in your area or contact us directly by phone or e-mail.
Refills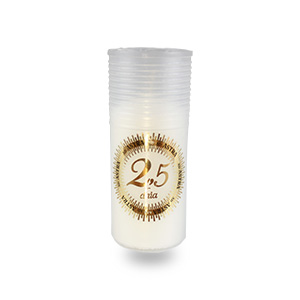 Pressed paraffin refills for gravelights
If you are looking for refills which are bestsellers on the market, you should choose paraffin refills from this series. These refills have several times higher sales compared to other refills of similar size. If you start selling gravelights and refills these items are mandatory in your offer. The label in golden colour is a decorative element, so you do not have to peel it off before using the refill.
Filled aerated paraffin refills for gravelights
If you think that only the price matters for the customer (which is not always true) you can choose refills made of paraffin blends. These refills burn well and have greater resistance to yellowing in the sun. The silver label is a decorative element, so you do not have to peel it off before using them.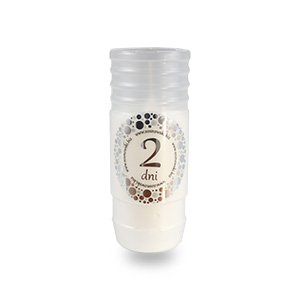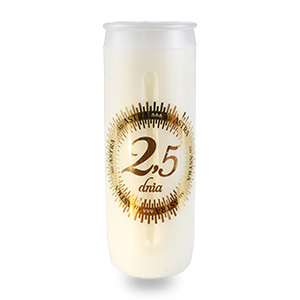 Filled paraffin refills for gravelights
This is series paraffin refills for gravelights filled with dense paraffin. These refiils also show high sales and their popularity has been maintained at a high level for many years. These refills should be also included in your offer.
We invite you to contact us
sales representative in your region
Contact
Alfred Chartuniewicz
Augustów / Bakałarzewo / Bargłów Kościelny / Dąbrowa Białostocka / Filipów / Jaminy / Jeleniewo / Krasnopol / Lipsk / Przerośl / Puńsk / Raczki / Rutka Tartak / Sejny / Sokółka / Suwałki / Sztabin / Szypliszki / Wiżajny
---
Cezary Hanc
Białystok / Goniądz / Jedwabne / Knyszyn / Kolno / Korzeniste / Krypno Kościelne 2 / Krypno Wielkie / Łomża / Mońki / Mały Płock / Radziłów / Stawiski / Szczuczyn / Trzcianne / Włodki / Zabiele
---
Tomek Ladziński
Bełda / Grajewo / Rajgród
---
Wojtek Redzimski
Czarna Białostocka / Janów k/Sokółki / Łyse / Nowogród / Sokołów Podlaski / Suchowola / Śniadowo / Wysokie Mazowieckie / Zambrów
Alfred Chartuniewicz
Dubeninki / Gołdap / Kowale Oleckie / Olecko
---
Cezary Hanc
Biała Piska / Drygały / Kętrzyn / Mrągowo / Orzysz / Piecki / Pisz / Ruciane-Nida
---
Tomek Ladziński
Banie Mazurskie / Budry / Ełk / Gąski / Giże gm. Świętajno / Giżycko / Grabowo / Kalinowo / Kruklanki / Mikołajki / Miłki / Pozezdrze / Prostki / Ryn / Stare Juchy / Świętajno k/Olecka / Węgorzewo / Wieliczki / Woźnice / Wydminy
---
Wojtek Redzimski
Barciany / Bartoszyce / Biskupiec / Bisztynek / Górowo Iławeckie / Jeziorany / Korsze / Olsztyn / Orneta / Reszel / Sępopol / Srokowo / Szczytno
Contact - office
Znicze Świece Marcin Sosnowski
ul. Gołdapska 31
19-400 Olecko